In collaboration with Domonique Nicole Echeverria we built out a room centered around the power, politics and spiritual healing of water.
Sasha Phyars-Burgess, a photographer, has built an installation of her work in the space. Sasha shares her experience as a black photographic artist:
"I am black and though at times it may seem a constricting label I have to remember that I am made up of stuff that permeates the universe. That I have ancestors that survived torture, that my parents overstayed visas and worked wiping other peoples asses for me to have the passport I have and be whoever I want to be. So I'll keep the label. I photograph mostly black people because I photograph the people I love, because I want to hold them like keepsakes, forever, because I am possessive and forgetful, not that a camera is the best memory aid, but it does help construct the truths you want to keep (good or bad). Because it is important to be able to have a say in what you look like, to let others know that you were here once too."
Shanekia McIntosh read an original poem and collection of Oral Histories from participants of the stonewall riots before and after consequence to the community and how it specifically applies to black and brown bodies. She also set up a listening station that plays an audio documentary about the riots and its impact on the world from 1st hand encounters of that night. She was joined by her sister Davon who performed with her (@this_is_davon)
Shanekia on her work: "What's that saying about repeating history again? ... I'm always fascinated with the concept of oral traditions...It's such an important part of all of our development and I like to make space for histories that seem to be forgotten or obscured because they don't fit into a more mainstream narrative"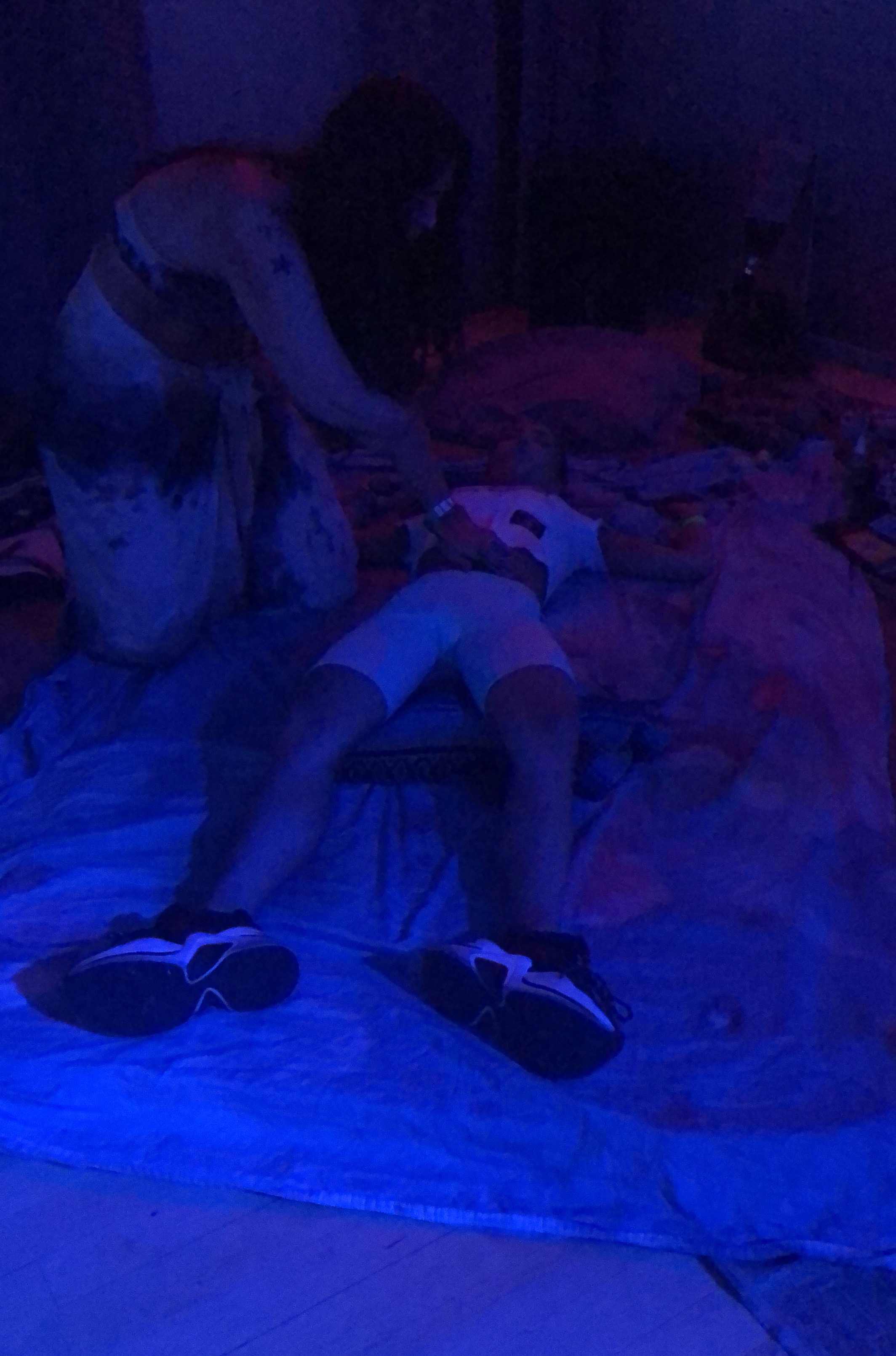 Domonique Nicole Echeverria, mother of platform Universal Mother.love blessed us to channel some necessary healing and intentional sisterhooding.
"The Universal Mother station inside the RAGGA nest is a safe space curated for mindful interconnection amongst guests. A nurturing vortex lead by healer Dominique Echeverria who will be offering intuitive reading, grounding sessions, one on one reiki healings, a space to pause and refresh throughout the day." - Domonique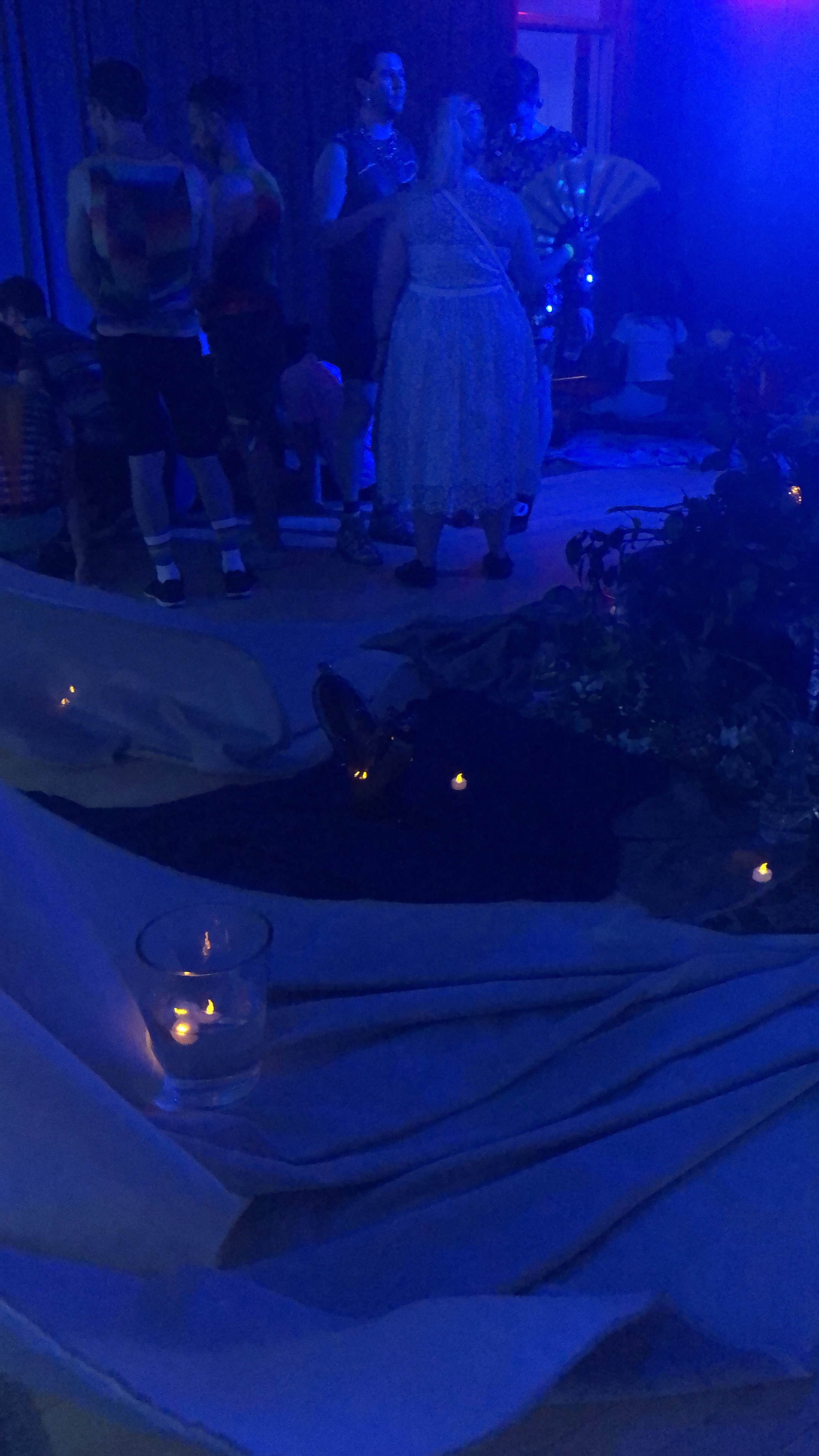 Antonia Estela Pérez Rojas for the space had a corner where people came to just chill out and learn. She made an an assortment of elixirs. Sexy elixirs. Energizing, relaxing and opening elixirs. She also curated a set of centering ceremonies, tutorials about elixirs.
Antonia also gave out envelopes with a mixtures of herbs for participants. "All herbs grown and harvested in NY. Through building a relationship with herbs that grow near us we learn to see and sense what they are communicating. Our more than human relatives are queer AF and are out here reminding us to LOVE and nurture each other. The herb blend is intended for protection, cleansing, and tender heart opening. They can be burned, given as offerings to the earth or spaces where we enter for the first time or as a bath." - Antonia
RAGGA NYC was pleased to invite the wonderful "Moon" to the NEST event! As an ambassador of the RAGGA CONNEK project, Moon came in to NYC from Jamaica to perform for us at the event.
Moon is a musician, singer/songwriter, & business owner in Kingston, Jamaica. Born in Canada to Jamaican parents, she's been living in Jamaica for nearly 9 years. Through her business @earthtonesdesigns she offers handmade intentional crystal jewelry, divination tools, & herbs, reiki, and tarot readings. Check our her music at @osu.emi or www.youtube.com/c/moonwaves
Photo Credit: Santiago Felipe