HOW HAS YOUR BACKGROUND AFFECTED YOUR LIFE/ WORK? In my life there have been many times where I was alone, sick, tormented, trapped, and dead, both physically and mentally, but there was always something that would guide me towards safety. I didn't know what/who they were then, because I was uneducated and had been force fed lies and propaganda my whole life by my traumatized parents who were just trying to blend into a white male dominated society. So here I am, here we are, born into this lifetime as queer children with the blood of our indigenous ancestors guiding us to the beginning; we aren't children of this glutinous patriarchal society, we are children of the earth, and all some of us have is our intuition. We knew right away that what was being fed to us, just didn't taste right, our souls knew to question what we were told, and explore the world and ourselves for something greater, for truth and peace. Our journeys are all different but the same, and as I get older I see that and honor it. The old ways have been shadowed by forced religions dominated by white male fragility, whose lust for control is so strong that everything they do is designed to strip us of our culture and magic. . .but for someone like me, a "white passing" mixed child, what does that even mean? Where do I belong in this world of duality? If I'm in a room full of white girls, I am the different one, I'm too loud, too voluptuous, my "exotic" features cause too much attention making their male counterparts curious and lustful causing unwanted jealousy, my energy takes up too much space, and I always find myself having to shrink to make them feel more comfortable. If I'm in a room full of latino people speaking Spanish, they can tell my accent is a little funny, and my European features will keep a wall up until they get to know me and they see a few moments later, "she's one of us", and am accepted warmly. I honestly don't fit in anywhere, I'm a mixed, queer, disabled cis female, and I'm a healer, I relate to no one, and everyone at the same time. The way I practice my spirituality is the same, and I have been very fortunate to not only be taught by, but healed and read by, Yoruba elders, Puerto Rican Santeros, Mayan Shamans, Cheyenne and Choctaw medicine men, Iranian reiki masters, Australian Shamans, Voodoo High Priestesses, and all have told me the same thing, "keep doing what you are doing, honor all of your ancestors, you are a natural healer and your Orishas, Archangels, Ascended Masters, protectors, spirit guides, universal energy and our Creator (god), are working with you". It wasn't until a few years ago that I even really understood what any of that meant, I didn't grow up knowing any of this in my conscious mind, I had to learn it all the hard way, that was my destiny.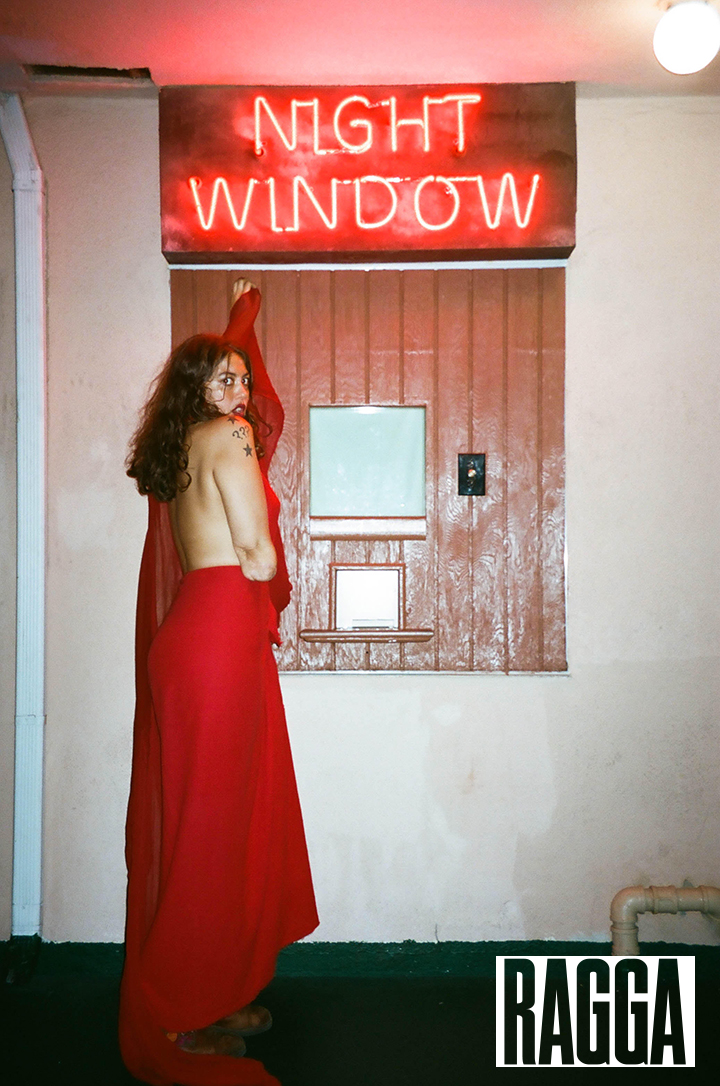 On November 9, 2015, my mind, body and soul had reached their limits with the amount of suffering that I was able to endure, and I threw myself in front of a subway train. I had a number of reasons and my life leading up to that was like something out of a telenovela, but that moment was an absolute catalyst for my spiritual journey, I chose to make it a positive catalyst. I had my right arm and leg ripped off my body, fractured my spine, pelvis, ribs, collarbone, ruptured my lungs and spleen, technically died, and was bed-ridden for a month and a half, followed by an involuntary lockup in the hospital's psyche ward. While I was lying in bed with my body rotting away from infection, I had a vision that I was going to become a Shaman. I made a deal with the Universe (God/Creator), that if I got released from the psyche ward that I would heal myself, become a Shaman, and heal the world. The next day they let me get in a wheelchair for the first time and I was able to finally leave the room after being in isolation. I began listening to the messages I was receiving and instinctually started healing myself. My infections started to go away, my lungs grew stronger, I was released from the psyche ward a few days later, and after about 2 weeks my fractured pelvis and spine were healed enough for me to stand for the first time on the rehabilitation floor, and on December 30th, 2015, I was finally released from the hospital. Everything I was doing to heal myself from the way I ate, how I packed my wounds, what stones to use, what oils to use, what books to read, rituals, how to strengthen my body, who to protect my energy from, how to ease my psychological trauma came to me intuitively. My soul quickly connected me with elders for me to learn from, healers to guide me, and Shamans to protect me, and once I was initiated and attuned, I didn't have to learn anymore, because my soul understood, its not about learning, its about remembering. The first time I saw a Shaman after mutilating my own body, I couldn't even say my own name, I was so dead inside and my heart was so broken all I could do was choke back tears. She healed me, and when I was finally able to speak, I said, my name is Domonique Echeverria, I just killed myself, and I know I'm supposed to be a healer and save this world, but I don't know how, I can feel everyone and everything all the time and I'm drowning, how can I do this, I can't even walk?
She looked me dead in the eyes and she said, "You are a healer, you are going to walk, and everything you need to know is coded in your bones by your ancestors, you just have to listen, your spirit guides are ready to fight for you." She went on to warn me that we were entering a period of darkness, that we needed to protect the water, and she didn't know what it was going to look like, but that other healers like me were beginning their evolutions and it was time for me to prepare for battle. Ever since that moment, I have been strengthening my mind, body and soul with everything I've got to prepare for whats happening now. I have a choice as a healer, as an artist, as a survivor to either just get by, or inspire the people around me to evolve, to take action during this universal shift that we all feel. So, what is my background? I am a daughter of the Orishas Yemaya and Obatala, I am the daughter of a Choctaw woman, I am the daughter of a Puerto Rican/Guatemalan/Mexican/Mayan warrior, and this combination of blood and the spirits that guide me are spearheading my evolution so I can turn around and guide others through their suffering, and through their ancestral trauma, so we can heal our bloodlines, and remind our families that we are magic and that WE are original medicine. My connection to my roots is not only for honor, but for survival. My existence and my extreme evolution is a mirror, it doesn't even belong to me anymore. In order to heal my trauma I had to go back to when my family's spirituality was taken from them, my evolution is for my ancestors, my spirituality is for me, and my visibility is for you.
WHAT'S NEXT FOR YOU (UPCOMING PROJECTS)?
I recently gave birth to an online healing and resource site called Universal Mother, www.universalmother.love After my suicide attempt, I had so many questions that my mother wasn't able to answer, and such extreme body trauma, that no doctors really knew how to help me without surgery and pills, so for an entire year I did nothing but focus on healing and searching for answers I needed. I wanted to create a free accessible resource that anyone who is suffering can go to, a Universal Mother. The site has a page full of trusted healers that I've worked with, a page with healthy coping mechanisms and sound therapy, a wisdom page with videos, articles and book suggestions, an earth medicine page, a sanctuary page with a list of resources for addicts, LGBTQ youth, survivors of domestic violence, etc. . .As far as my art, I'm continuing to design and will be putting out a collection of one of a kind pieces inspired by my healing process for my birthday in September. . .I'm an artist and a muse and always creating, but most of my energy will be going towards evolving as a healer, the visuals that come along are just physical manifestations of pain and glory. My next big project? Healing my father. . . I'll let you know how that goes!
Photos by: Manuel Rodrigues